Try our handcrafted Smash Cakes for all occasions! Smash cakes are filled with Belfry goodies relevant to the occasion. For example a Gender Reveal cake contains bitesize chocolate baby strollers, a Fall cake contains chocolate leaves, and a romance cake has love hearts. All cakes also have treats like chocolate dipped sour keys, chocolate dipped peanut butter pretzels, truffles and more. Contents may vary. Cakes come complete with a small wooden mallet, and are nicely finished in box with a ribbon tie. Smash Cakes are a fun, novel and delicious gift!
All prices in CAD ($)

Substitutions may be necessary. Care is taken to maintain the style, theme and colour scheme of the arrangement, using flowers of equal value. Additionally, the substitution of certain keepsake items may be necessary.
Romance - Red with decorated corner accent

smashcake

Happy Birthday Heart

smashcake

Gender Reveal Heart

smashcake

Baby Boy Heart

smashcake

Baby Girl Heart

smashcake

Round Seasonal Cake - Fall

smashcake

Custom Heart or Round Cake - Call to order.

smashcake

Happy Birthday - Round

smashcake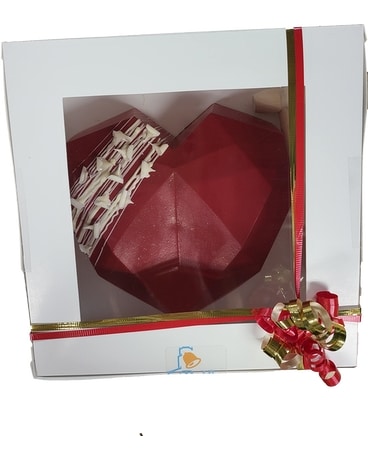 Romance - Red with decorated corner accent - $47.99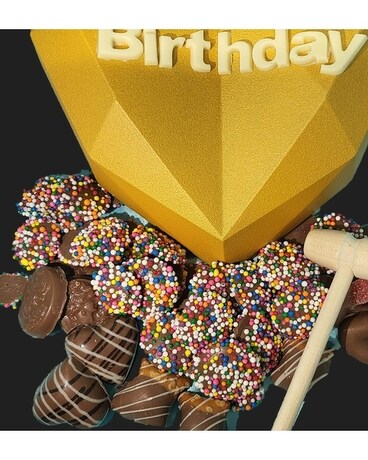 Happy Birthday Heart - $47.99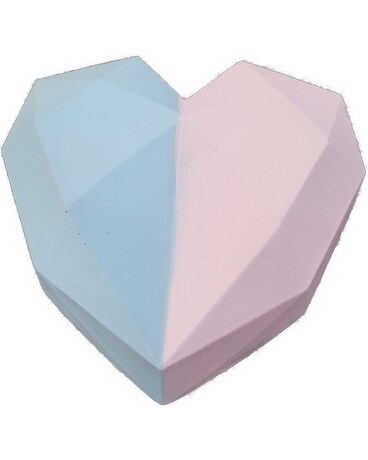 Gender Reveal Heart - $47.99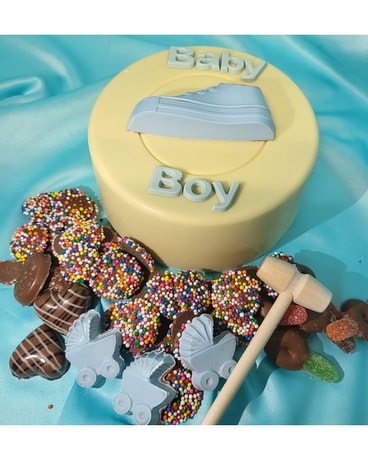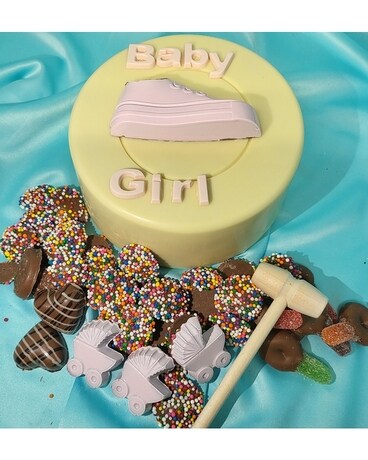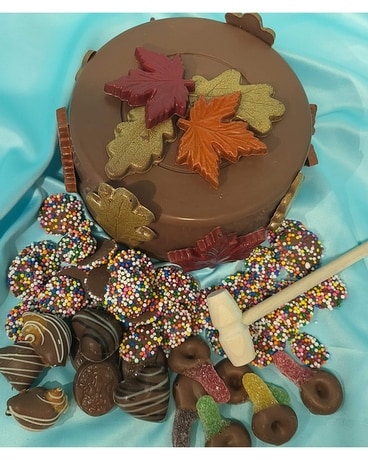 Round Seasonal Cake - Fall - $47.99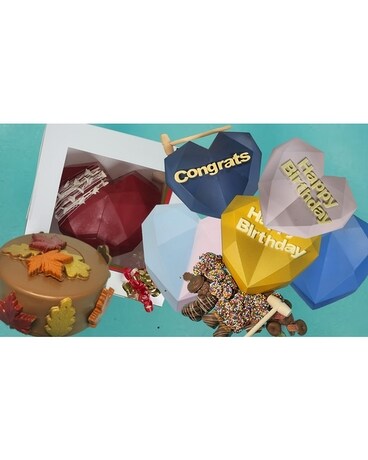 Custom Heart or Round Cake - Call to order. - $47.99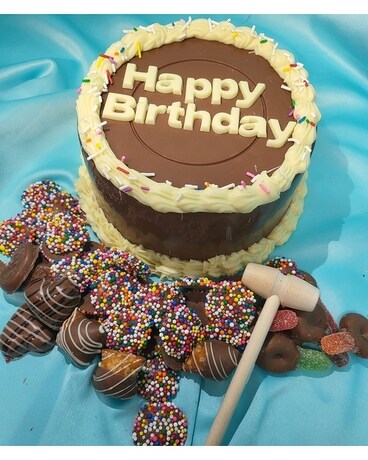 Happy Birthday - Round - $47.99